In the last one month, I spent quite a lot of time identifying the best streaming device for my home television. To start with, those who know me will understand my first principal of choosing a device would be economical / Frugal. I tried out both Chromecast and Roku HDMI Stick past few days for my use case and landed with Roku HDMI Stick. Roku Stick is truly a winner even if I compare this with Apple TV & Amazon Fire TV . Let me look at the comparisons among the four and why I ended up with Roku Stick.
I am not going to do a table comparing features of Roku to other three products, because CNN already did an article on this. Please check this article by CNN called
Amazon Fire TV vs. Chromecast vs. Roku vs. Apple TV
. So I do not want to repeat the same info and duplicate something on the net for you . I will provide some of my learning from reading these and using the devices.
To start with since I was looking for one of the cheapest device, I only picked up the low end models provided by Roku, Google , Apple or Amazon. Amazon , Roku has a higher end models but these lower end models pretty much does the job for us, unless you are some one boasting a 60-70 inch TV and looking for ultra fast streaming device etc. If you are looking for an ultra fast best device and do not mind spending that 100 dollars for your super costly television set - then Roku 3 is the best and clear winner. Roku 3 even has a killer feature , where you have a head phone jack on the remote and watch the TV with audio on headphones. None of the other devices provides this option. Also Roku is in the phase of releasing voice commands by adding microphone to your Roku remote. This would make Roku 3 even better. If you are someone like me, with a cheap television set in the range of 32-50 inches television , Roku HDMI Stick does the best job at just half the price.
Some of the use cases that were important for me in watching television.
1. Does the Streaming stick provide a setup box like experience without being dependent on one more device other than the TV & streaming device?
It is a clear yes for Roku.But Chromecast or Apple TV are just your companion device to stream content from other Android or iOS device like your Tablet or phone. I had to ensure I keep charging my tablet or iPad use that to stream movies from them. It is such a jarring experience for watching TV honestly. I do not want to always handle one more device to manage content. Roku Stick does that job clearly, it is like a set top box, with apps managed using their dedicated remote only to navigate. They also give a remote control app for your Apple or iOS device, incase you are someone finicky of having one more remote control in home. But once you play the content, you don't need to be dependent on the device or remote to be on while it is playing. Which is a big freedom. I struggled with Chomecast, because I had to ensure my tablet is charged and I had to keep pushing content from tablet every time I liked something. Was not a seamless experience.
2. Can I watch Indian Television Channels – Like Tamil / Telugu / Hindi / Malayalam Language popular Television shows from the device?
For Roku we have a dedicated app called
Dishworld
and this is the best app for Indian Channels so far I have seen. Oh!
Dishworld
is officially now called as
Sling International
, they ditched the Dish name and moved to the mother brand of Sling. You should read
My money blog to understand why Sling TV
is another clear winner if you are a sports fan with just 20-25 USD a month you could save on your cable network bills. So
Dishworld
/
Sling International
provides a base language pack as minimum as 25 USD and you can top it up with additional channels if necessary. You can watch live those channels or recorded version for the past few days as much you can scroll through that remote. But very clear and easy to watch through Roku without any hassle of one more device. You can take up their device offers and get a Roku Stick for free if you sign up for 3 month in advance, along with a 1 month free bonus subscription. So all in all with 90USD you would have 4 month subscription + a free Roku Stick which is a pretty great deal to land with. For Chromecast, users you can still use Dish TV but you need to hang on to the Tablet and play the channels from your android tablet and see those apps crashing atleast more than once a day. I even tried the
Yupp TV
for Indian Regional channels, which is not part of Roku in US, so you have to use Chromecast screening. Pretty jarring experience, not a great way to watch television for me. Was not a happy customer. So your Roku stick / Roku 3 does the job if you are a desi like me living in USA and finding solutions to watch Indian channels.
3. Can I stream movies from my laptop ? Or Can I stream web videos from my laptop to Roku ?
This is a very important use case for me. Since I am not a fan of watching TV shows unlike my wife. I am a big fan of watching movies, and all I would want is to watch some movie either streamed from my laptop and that need not be a YouTube or a NetFlix content. I know NetFlix, Hulu, YouTube all has dedicated apps for streaming through any of the four mentioned devices. But , I am desi guy watching most of the Tamil / Malayalam / Telugu movies and some Hindi movies as well. Netflix , Hulu or even YouTube does a good job for me. Sites like
TentKotta.com
,
Einthusan.com
does the job for me.
TentKotta
is a premium 8 dollar a month Tamil movie streaming site. It is legal to use , and you pay a monthly subscription. So can I stream movies from my browser to the TV using a Roku or Chromecast or Apple TV. I know chromecast was a clear winner in this because you can cast pretty much anything you see in your Chrome browser to the TV using the Chromecast. So just for this use case is it the only winner. For apple TV if you have an Apple device you can do Airdrop not from your Windows laptop like me. Given its closed solution to iOS and Mac, I am not getting into Apple solution only. I wanted a clear inter operable solution. Roku has a beta solution and that is when I felt Roku Stick is more than enough and returned my Chromecast device. Roku Screen Mirroring is your solution for that. This is pretty well explained in this
Roku Forum page.
*Below text in blue is from Roku Forum Topic , I just copied here to get continuity as you read through this review. Those in black or my additions.
What is screen mirroring?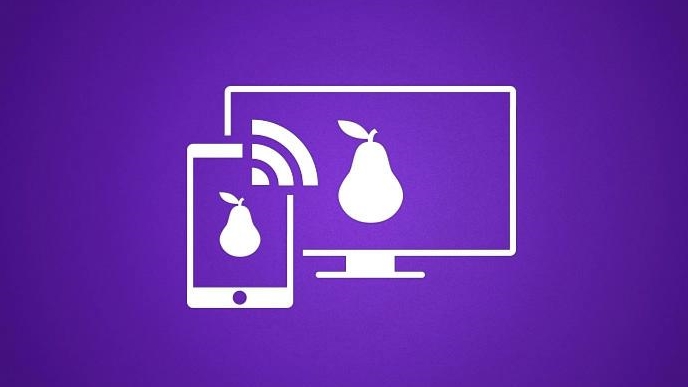 The screen mirroring feature allows you to mirror your compatible mobile device's screen onto a larger TV screen wirelessly. This feature is currently made available as a beta feature on select Roku players and devices in the US and UK.
What Roku player models are supported?The following Roku players and software versions currently have screen mirroring enabled:
Roku 3 Model 4200 (software v5.6 build 60)

Roku Streaming Stick HDMI Version Model 3500 (software v5.6 build 2047)
How do I get started?
Verify screen mirroring is enabled on your Roku player. Just go to Settings in your Roku, and check for Screen Mirring Option. Ensure it is enabled.

Then select your device (phone, tablet, PC) platform. Your device must support screen mirroring . Windows / Windows phone Rocks here, ( Android also allows this), you just need to project your screen to this Roku device. Ensure both your laptop and Roku are connected to the same WiFi. How you project your screen in windows just in a similar way you can project. Before that go to devices and add Roku to that display device.

Once you have projected your screen to Roku – either by duplicating your screen or extending your screen you can play any content from your latop or streaming content from your browser.

So watch any movies from your laptop without carrying some HDMI cables around your house with a sleek solution like Roku
So I think the above use case would have covered an important scenario for you as well, like
Can I stream web videos from my laptop using Roku?
Can I screen cast videos from my browser to Roku?
Can I or mirror my screen from my laptop to Roku?
For all the above questions use the Roku screen mirroring option that comes with Roku Stick or Roku 3 only at this point. So just this canceled the biggest plus I had with Chromecast.
Update (7/21/2015): When I wrote this post Tentkotta did not have an app in Roku store. But they have an official
Tentkotta app
in the store which you can install in your roku. The latest subscription is 7.99 / month or 74.99/ year for watching new Indian Regional movies from Kollywood, Tollywood or Bollywood. The movie does not come in the site immediately when the movie is released in India. (Come on guys its better than Netflix service , where most of the movies were released few years back. Atleast in Tentkotta they are trying to release it within a couple of months:)
4. Can I play streamed music using these devices?
Yes, using Pairing of YouTube Account and Send to TV option. Another important use case for me. I use TV like a music player to play some interesting music from streaming service like YouTube or Spotify etc. Chromecast is a companion device for YouTube. But Roku also has a YouTube app which came out recently which needs a lot of overhaul. If I wanted to play youtube mostly I used the screencast option for android and played it from my tablet. Searching from YouTube using the remote typing every letter is painful. This may look like a minus for Roku but you can use your Roku similar to the way you would have screened videos from youtube using a Chromecast. All you have to do is Pair your YouTube account with Roku.

Go to the Roku YouTube app on your TV
Under "Settings" find the "Pair Device" option.
Enter the pairing code shown on the TV into the box below.
Click the icon to select the display on which your video will play.
Spotify in Roku works well with playlist and your account if you have a premium account.
Last about
Discovery
Roku search is able to search content, apps and everything across one single search box and I don't need to search for a movie in every apps. This is such a big time saver. A cross app search is another killer to discover content / apps.
So with the above 4 major use cases, for any Desi guys Roku HDMI stick (Cheaper option) or Roku 3 is the best Streaming device to watch your TV and you would not need any cable connection and pretty much manage with your a high speed internet connection to watch good content. To summarize Roku is a value for money option!
Disclaimer: I am not getting paid for writing about Roku/ Chromecast/ Tentkotta etc. This is just a review based on my personal use of each of these devices and apps. I like to share the learning with others, and that is what I do in this blog. If you like this article / have any questions / feedback to stop / write more please leave your comments below.